Inconvenient Truths: Documentaries in 2006
This time of year Top Ten lists proliferate. We place our bets on Oscar-worthy narrative fiction films, performers, and directors. During the last few years, however -- thanks to the off-the-chart success of nonfiction feature films such as "Fahrenheit 9/11" and "March of the Penguins" -- the Documentary has found its place among both popular and elite audiences. Mainstream movie theatres now regularly screen documentaries, which, since their inception in the 1920s, had been relegated to college campuses, art house cinemas, and film festivals.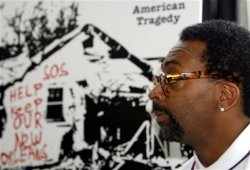 I'd rather watch a good documentary, any day, than an average fiction film. A universe away from "Reality T.V.," a good documentary opens up a window into other people's lives. We enter communities ("When the Levees Broke: A Requiem in Four Acts" is Spike Lee's scrutiny of the post-Katrina debacle), cultures ("Iraq in Fragments" illustrates the Kurdish, Shiite, and Sunni divides in Iraq), and environments ("The Devil's Miner" follows a 14-year-old boy who works in a Bolivian silver mine), and address issues ("Shut Up and Sing" asks important questions about the state of free speech in a corporate-owned popular culture), we would otherwise probably never encounter. In nonfiction films we feel privileged to spend time with these folks, to share something of the truth of their experience.
The Russian filmmaker Dziga Vertov described the spirit of early documentary film as "film-truth": a cinema of real life captured by the camera. But why has it taken 75 years for the documentary film to come into its own? T.S. Eliot never said a truer word when he wrote in "Murder in the Cathedral": "humankind cannot bear very much reality." We are a nation addicted to escapism, and there's nothing more diversionary and distracting than Hollywood movies. But for anyone who is bored with fiction and fantasy and, perhaps, seeking a cause, and for those interested in learning a thing or two about politics, history, biography, or the environment, try documentaries. The whole truth may be stranger than fiction, but the truth can also set you free.
Rountree's Best Docs of 2006: "An Unreasonable Man" (Ralph Nader, consumer advocate and two-time presidential candidate), "Deliver Us From Evil" (a pedophile priest is protected by the Catholic Church for 30 years), "Iraq in Fragments," "Shut Up and Sing," "Jonestown: The Life and Death of People's Temple" (the cult of Jim Jones and mass suicide), "Borat" (that's right, this IS considered a doc), "Darwin's Nightmare" (depicts the deplorable living conditions in Tanzania), "49 Up" (Michael Apted's ongoing series on the British class system), "Who Killed the Electric Car?"/"An Inconvenient Truth," "The Bridge" (explores the Golden Gate as the world's most popular suicide destination).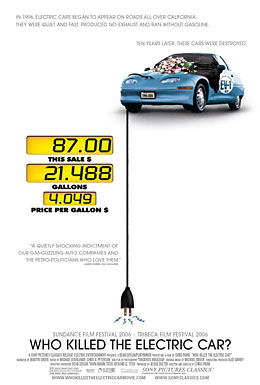 Best 2006 Docs Available on DVD: "When the Levees Broke: A Requiem in Four Acts," "The World According to Sesame Street," "This Film is Not Yet Rated," "Leonard Cohen, I'm Your Man," "The U.S. vs. John Lennon," "Neil Young: Heart of Gold," "Beyond Beats and Rhymes: A Hip-Hop Head Weighs in on Manhood in Hip-Hop Culture," "Favela Rising," "Dave Chappelle's Block Party," "No Direction Home: Bob Dylan," "Andy Warhol: A Documentary Film," "Wordplay," "The Devil's Miner," "Why We Fight," "The Road to Guantanamo," "Baghdad ER," "American Blackout," "Shakespeare Behind Bars," "The Devil and Daniel Johnston," "The Heart of the Game," The Ground Truth."
Best Festival Docs (unreleased): "The Pervert's Guide to Cinema," "Iran: A Cinematographic Revolution," "Yokohama Mary," "Workingman's Death," "Who Needs Sleep?," "What Remains," "Into Great Silence," "The Giant Buddhas," "Blindsight," "Rosita," "Independent Intervention," "Mainline," "The Chances of the World Changing," "The Roads of Kiarostami," "Our Daily Bread" (this expose on industrial food production makes "Fast Food Nation" look like a Pixar animation), "A Lion in the House," "The Great Happiness Space: Tale of an Osaka Love Thief," "Sierra Leone's Refugee All-Stars," "Zidane: A 21st Century Portrait."
Home | About: Site Philosophy | About: Cathleen | About: The Book | Reviews: Current | Reviews: Archive
Purchase the book! | Festival Dispatches | The Movie Lovers' Club | Links | Contact

All text on this website copyright © 2006 Cathleen Rountree. All images and graphics copyright their respective owners, unless otherwise noted. Design by Jay Wertzler.