18th Annual Palm Springs International Film Festival

January 4-14, 2007

It's a Wrap!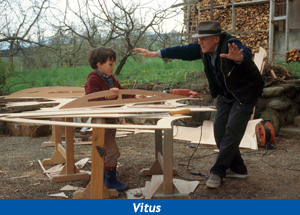 When former mayor Sonny Bono inaugurated Palm Springs's first International Film Festival in 1990, the relaxed event mirrored the atmosphere of the sleepy desert town. A popular winter getaway for wealthy East Coast and Midwestern families in the early decades of the 20th century, Hollywood megastars adopted it as their glamorous playground between the 1930s and 1970s. Garbo, Gable, McQueen, Presley, and Bob Hope, all prized desert dwellings. Of course, it was probably two members of the Rat Pack, Dean Martin and Frank Sinatra (and his most famous guest, President John F. Kennedy), who converted Palm Springs into a public playground.
Flash forward forty years or so...
Palm Springs is now a destination for golfers, the health conscious, and sun-seeking retirees. In addition, movie lovers, filmmakers, and a new entourage of Hollywood actors descend on the town during the January Film Festival, which has become one of the nation's premiere film events. The Festival promotes film sales and distribution deals and––because it ends just a week before the Oscar nominations are announced––is now considered one of the best Academy Award campaign marketing tools.
The Festival opened on Thursday, January 4, 2007 with the U.S. premiere of the American film "Outsourced." This well-received timely romantic comedy follows an American novelty products salesman, who heads to India to train his replacement, after his entire department is outsourced.
The Festival closed with the North American premiere of the Irish film "The Tiger's Tail" on Sunday, January 14. This black comedy thriller, directed by John Boorman, is set during the current economic boom of Ireland and features a triple-whammy of sex, lies and devilish twists in which a successful businessman's life begins to unravel when he encounters his doppelganger.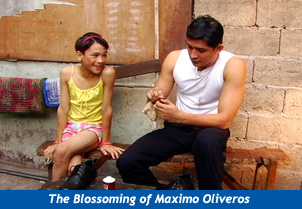 This year, the 25 gay, lesbian, bisexual and transgender films were among the most popular segment of the Festival. Asked why the number of gay films continues to grow so rapidly, Programming Director Carl Spence replied, "We did not set a target for the number of gay and lesbian films to present in the festival, and many will appeal to audiences in general. The selection criteria are the same for all films, regardless of content or appeal to a particular community. We are definitely conscious of the demand and are aware that the gay population is a strong supporter of the film festival."
Some of the most popular among these films include:
"Boy Culture," directed by Q. Allen Brocka, is a gay comedy of manners, in which a successful male escort begins to rethink his chosen profession, spurred on by newly complex relationships with his younger gung-ho roommate and an older, unusually chivalrous client.
"The Blossoming of Maximo Oliveros," directed by Auraeus Solito, follows Maximo, a 12-year-old effeminate Filipino youth, who falls for a new cop on his street, while all kinds of hell breaks loose for his criminal family and for his sense of who he is and what he wants to become.
"Puccini for Beginners," directed by Maria Maggenti, is a witty comedy of sexual confusion of a New York City writer rebounding from her last lesbian affair, who suddenly finds herself caught between two lovers--a man and a woman.
Among the thirty-plus films I viewed, my Festival favorites included: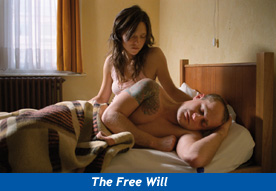 "The Free Will," directed by Matthias Glasner, is a difficult German film about Theo, who has served nine years for rape and is determined to control his urges. Complications ensue when he falls in love with his boss's daughter, herself a damaged soul. As they deal with their inner demons, a tragic romance blossoms in this daring, subversive and critically acclaimed saga.
"The Last Gaze," directed by Patricia Arriaga, is an exploration of two different but parallel lives. A painter on the verge of blindness meets a young girl hired as a maid in a remote brothel in the Mexican desert. Their paths intertwine in this beautiful film chronicling the survival of the human spirit, against all probability.
"Vitus," directed by Fredi M. Murer, is a delightful story about a child prodigy who is at odds with his parents' dreams for him to become a piano virtuoso, and includes a wonderful performance by Bruno Ganz, who was so brilliant as the befuddled Fuehrer in "Downfall."
"Border Cafe," directed by Kambuzia Partovi, about a widow's effort to run a truck stop diner near the Iran-Turkey border becomes a lesson in stifling patriarchy. Taking on gender and geography, the film deals with physical and metaphorical borders. A strong script, nuanced acting, and a sharply delineated sociopolitical sense make it as enjoyable as it is intelligent.
"It's Winter": At a time of increased tension between Iran and the West, this film reveals a side of Iran rarely seen. Beautifully shot in saturated tones of blue and gray in an impoverished, snow-covered town south of Tehran, it tells the story of a woman whose unemployed husband goes abroad to find work but never returns.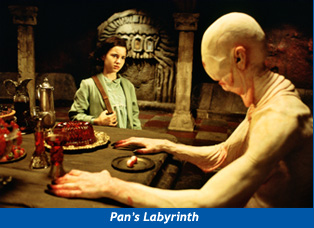 "Chicha tu Madre": Gianfranco Quattrini's picturesque comedy actually uses tarot cards to narrate its tale of fate, free will and chance. As Cesar, a taxi driver and amateur tarot card reader, races around Lima trying to take advantage of opportunity that comes his way, the Peruvian city's bright colors and unique spirit inspire him to push on.
Finally, "Pan's Labyrinth," directed by Guillermo Del Toro, is a profound political allegory set during the aftermath of the Spanish Civil War and the horrors of the new fascist regime, in which a little girl escapes into a world of magic--populated by pagan demigods and mythological creatures.
Next January, consider combining a sunny getaway in Palm Springs with a film festival featuring the best movies of the year to come. You won't regret it.
Home | About: Site Philosophy | About: Cathleen | About: The Book | Reviews: Current | Reviews: Archive
Purchase the book! | Festival Dispatches | The Movie Lovers' Club | Links | Contact

All text on this website copyright © 2006 Cathleen Rountree. All images and graphics copyright their respective owners, unless otherwise noted. Design by Jay Wertzler.