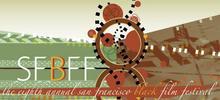 The San Francisco Black Film Festival Celebrates Its 8th Year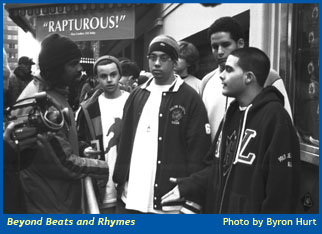 "It's a labor or love," says Ave Montague, the Director of the San Francisco Black Film Festival, who, with a mere $3,000, founded the first annual SFBFF in 1998. Celebrating African American cinema and the African cultural Diaspora, it showcases a diverse collection of films.
Fresh from its world premiere at Sundance, Son of Man launches the festival on Thursday. This electrifying feature (directed by Mark Dornford-May) sets the life of Jesus Christ in present day Africa and is the story of the gospels retold as a gripping tale of corruption and redemption shot against the backdrop of a violence-riddled township.
Among the 64 films, the Festival presents a broad spectrum of subjects from socio-economics to streetwise urban culture. Origins of AIDS, directed by Peter Chappell and Catherine Peix, fearlessly connects the root of AIDS with the injection of nearly a million Africans with an experimental polio vaccine. The Untold Story of Emmett Louis Till, directed by Keith Beauchamp, was the primary impetus for the Justice Department to reopen the inquiry into the brutal murder of 14-year-old Emmett Till more than 50 years ago. The incident mobilized the civil rights movement in 1955.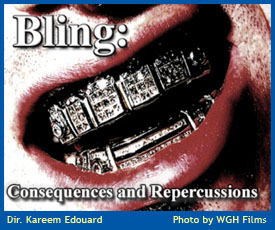 The Festival surveys Hip-Hop Culture: Beyond Beats and Rhymes: A Hip-Hop Head Weighs in on Manhood in Rap Music considers representations of manhood, sexism, homophobia, and homoeroticism in Hip-Hop culture. This critique of certain disturbing developments in rap music contains interviews with famous rappers such as Mos Def, Fat Joe, Chuck D, Jadakiss, and Hip-Hop mogul Russell Simmons. Black & Blue: Legends of the Hip Hop Cop is the story of NYPD Detective Derrick Parker and the controversial top secret rap unit he created (after the unsolved murders of Tupac and Notorious B.I.G.), which watches every move of top artists such as Jay-Z, Snoop Dogg, Lil' Kim and 50 Cent. Most disturbing is Bling: Consequences and Repercussions, a look at Hip-Hop's obsession with diamonds and the continued illegal diamond trade in Africa, which attempts to educate the Hip-Hop generation about the murder and carnage caused by the world's greed for diamonds.
The SFBFF provides a forum for diverse cultures, races, and lifestyles to discuss important issues of our times. According to Ms. Montague, "The festival continues to serve as a bridge between worlds and underscores celluloid's power of translating personal stories into universal themes."
Festival Finds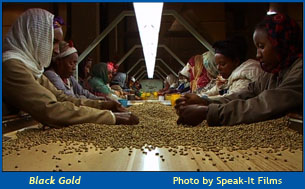 Black Gold is an eye-opening account of Tadesse Meskela's one-man mission to save 75,000 struggling coffee farmers from bankruptcy in Ethiopia, the birthplace of coffee (now an $80 billion industry). His crusade takes him to London, Seattle, and New York, where the inner workings of the international trading system begin to unfold revealing the enormity of Meskela's undertaking. A Starbuck's latte will never look the same.
How to Eat Your Watermelon in White Company (And Enjoy It) humorously examines the life of Melvin Van Peebles, the maverick filmmaker, musician, novelist, and theater impresario. Van Peebles, the driving force behind the revolutionary 1971 movie Sweet Sweetback's Baadassss Song, was also a budding astronomer in Amsterdam and enjoyed a stint on Wall Street, as the first black options trader.
Electric Purgatory: The Fate of the Black Rocker explores the struggles of black rock musicians and the industry's ambivalence towards them. The film highlights interviews with many of Black Rock's elite (Fishbone, Vernon Reid, Adam Falcon, Jimi Hazel and Cody Chesnutt) and takes a look at the stigma Black Rock musicians face in the Black community. Where's Jimi Hendrix when we need him?
If You Go
June 6-11. Venues in San Francisco: Theater Artaud, 450 Florida St.; the African American Arts and Culture Complex, 762 Fulton St.; and the Museum of the African Diaspora (MoAD), 685 Mission St. Tickets are $10 for a 2-hour program (usually includes a feature and short); $8.00 students/seniors with ID. A One Day Screening Pass (does not include special events, workshops or receptions) is $45. An All Access Pass costs $450. Advance tickets may be purchased online at ticketweb.com and sfbff.org. For a complete schedule of San Francisco Black Film Festival screenings, exhibits, panels, parties and events, visit sfbff.org or call the SFBFF hotline at (415) 771-9271.
Home | About: Site Philosophy | About: Cathleen | About: The Book | Reviews: Current | Reviews: Archive
Purchase the book! | Festival Dispatches | The Movie Lovers' Club | Links | Contact

All text on this website copyright © 2006 Cathleen Rountree. All images and graphics copyright their respective owners, unless otherwise noted. Design by Jay Wertzler.