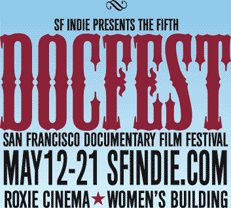 San Francisco Documentary Film Festival
May 12-26, 2006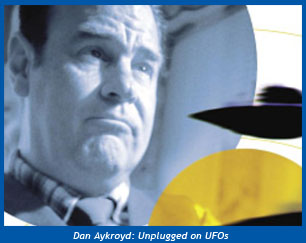 Who won the World Pizza Championship (Pizza! The Movie)? Is humor writer Dave Eggers also a musician (As Smart as They Are: The Author Project)? Is Dan Aykroyd an authority on UFOs (Dan Aykroyd: Unplugged on UFOs)? Why does a writer share his NYC penthouse with 1200 turtles on the Endangered Species List (The Chances of the World Changing)? How has the last intact lock of Beethoven's hair survived 180 years (Beethoven's Hair)? These are a few of the topics among the more than 20 films and videos presented at The 5th Annual San Francisco Documentary Film Festival, which opens on Friday, May 12.
Other festival offerings: In Fired! , filmmakers Chris Bradley and Kyle Labrache plunge into the lives of their comedian friends (including Annabelle Gurwitch who was fired from a Woody Allen play) for a rollicking look at what it means to be hired and fired as an American worker in the global economy. Cracked Not Broken, by Paul Perrier, is an unflinching look at a highly intelligent former stockbroker, who now prostitutes herself for crack money. Pinball wizards of the world unite for Greg Maletic's The Future of Pinball, a look at the "Pinball 2000" revolution, a clever, but failed, attempt at resuscitating pinball.
Now that Michael Moore and Antarctic penguins have put nonfiction films on the map, the movie-going public can't get enough of them. The French director Jean Renoir once said: "Reality is always magic." The SF Doc Fest offers a bit of reality and an abundance of magic for Bay Area doc lovers. Most of these movies are too small (or too original) to make it to the local theatre screen, so catch them while you can. If you dig documentary films, DocFest is for you.
Festival Finds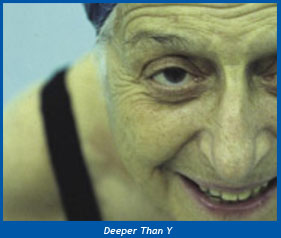 The Treasures of Long Gone John chronicles the eccentric art and musical obsessions of indie record producer Long Gone John. He has released over 750 records without ever signing a contract and has helped launch the careers of The White Stripes, Hole, and The Dwarves and Rocket from the Crypt.
The Great Happiness Space: Tale of an Osaka Love Thief is the tale of Issei, who, at 22, trains boys to develop the dress, the talk, the walk, and the eye for rich girls that will make them the top escorts of Osaka's underground love scene. Move over Julian Kaye.
Deeper Than Y is an enlightening, heartfelt, and humorous journey through the lives of 7 eccentric students at a NYC YMCA, who share their thoughts on their relationships, pasts, politics, careers, and insecurities about aging.
Home | About: Site Philosophy | About: Cathleen | About: The Book | Reviews: Current | Reviews: Archive
Purchase the book! | Festival Dispatches | The Movie Lovers' Club | Links | Contact

All text on this website copyright © 2006 Cathleen Rountree. All images and graphics copyright their respective owners, unless otherwise noted. Design by Jay Wertzler.