The San Francisco International LGBT Film Festival
June 15-26, 2006
The term "New Queer Cinema," coined by U.C. Santa Cruz instructor, B. Ruby Rich, in her 1992 Sight and Sound article, launched a cultural movement. Now in its 30th year, the San Francisco International Lesbian, Gay, Bisexual, Transgender Film Festival continues to be the world's premier showcase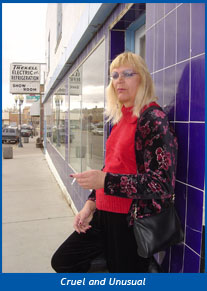 for Queer Cinema. Between June 15-26, SFILGBTFF presents 260 feature and short films -- from narratives and documentaries to experimental and animated -- representing the most artistically innovative, thematically rich, and socially relevant images and ideas from around the world.
On June 20, after the screening of his latest film, Time to Leave, about a young fashion photographer diagnosed with inoperable cancer, celebrated French auteur Francois Ozon will receive the distinguished 2006 Frameline Award. Four additional Ozon films will be presented: 8 Women, Criminal Lovers, Sitcom, and Water Drops on Burning Rocks.
Festival documentaries include: FABULOUS! The Story of Queer Cinema, traces a cinematic "coming out" through film clips and media interviews; Derek Jarman: Life as Art, a vivid portrait of the radical filmmaker as experimentalist and provocateur; Cruel and Unusual, surveys the blatant discrimination transgender inmates face in prison; God and Gays: Bridging the Gap delves into the gay vs. Christian debate with members of both communities; Saint of 9/11 tells the story of the gay Franciscan priest, Mychal Judge, who was honored for his heroism on 9/11; Pic Up the Mic looks at the queer revolutionaries in the homophobic world of Hip-Hop.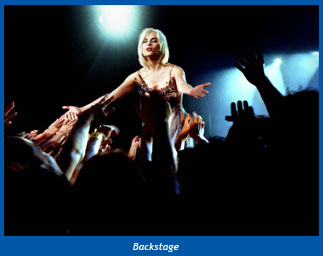 Puccini for Beginners, an insightful, often hilarious observation of evolving sexual identities and the quest for love in NYC, opens the Festival and headlines an impressive list of feature film offerings, which include: Queens, a screwball comedy about a mass public wedding staged to celebrate Spain's legalization of same-sex marriage; Backstage traces a star-struck suburban teenager's obsession with a beautiful, enigmatic pop star diva; Shabnam Mousi, an action-packed Bollywood musical about a hijra (eunuch) who rises to political power; The Masseur follows Iliac in his work as a masseur-prostitute in Manilla; and, the winner of the Best Narrative Feature at the Tribeca Film Festival, Red Doors humorously redefines the modern Asian American family.
Several of the world-premier films at this year's Festival are by Bay Area filmmakers, including the feature narrative debut, Wild Tigers I Have Known, by Santa Cruz director, Cam Archer. Who knows, this year's Brokeback Mountain or Transamerica may be awaiting discovery at the SFILGBT Film Festival.
Festival Finds
Wrestling with Angels: Playwright Tony Kushner follows the Pulitzer Prize winning playwright -- a Jewish homosexual raised in the heart of the Deep South -- who has become a compassionate voice for outsiders in a climate of repression and censorship, from 9/11 to the 2004 presidential election.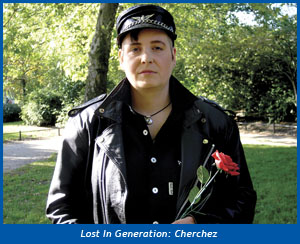 Lost in Generation is a trilogy of shorts by lesbian filmmakers from Berlin, which traces the lives of three women between the ages of 16 and 60. Inter-cut with brief interviews that tie the stories together, these engaging fictional and real-life women confront the unique challenges of their age group, gender, and sexual identity.
FtF: Female to Femme explores the full range of the identity of the queer femme woman, including: tomboy femme, retro femme, rockabilly femme, casual and high femme. This documentary makes clear that there's no one way for a femme to define herself.
If You Go
June 15-25. Venues in San Francisco: Castro Theatre, 429 Castro; CineArts @ Empire, 85 West Portal Ave.; Roxie Film Center, 3117 16th St.; Victoria Theatre, 2961 16th St. Tickets: $10/general, $9 Students/Disabled/Seniors; matinees (until 5 pm) $7/$6. Festival Passes: Castro, $175; Weekday Matinee: Mon.-Fri., $35. Purchase Tickets: Online at www.frameline.org; Walk-up 474 Castro Street (btw. Market & 18th), Daily 1-8 pm. For a complete schedule of SFILGBTFF screenings, parties and events, visit www.frameline.org or call: 925.866.9559.
Home | About: Site Philosophy | About: Cathleen | About: The Book | Reviews: Current | Reviews: Archive
Purchase the book! | Festival Dispatches | The Movie Lovers' Club | Links | Contact

All text on this website copyright © 2006 Cathleen Rountree. All images and graphics copyright their respective owners, unless otherwise noted. Design by Jay Wertzler.